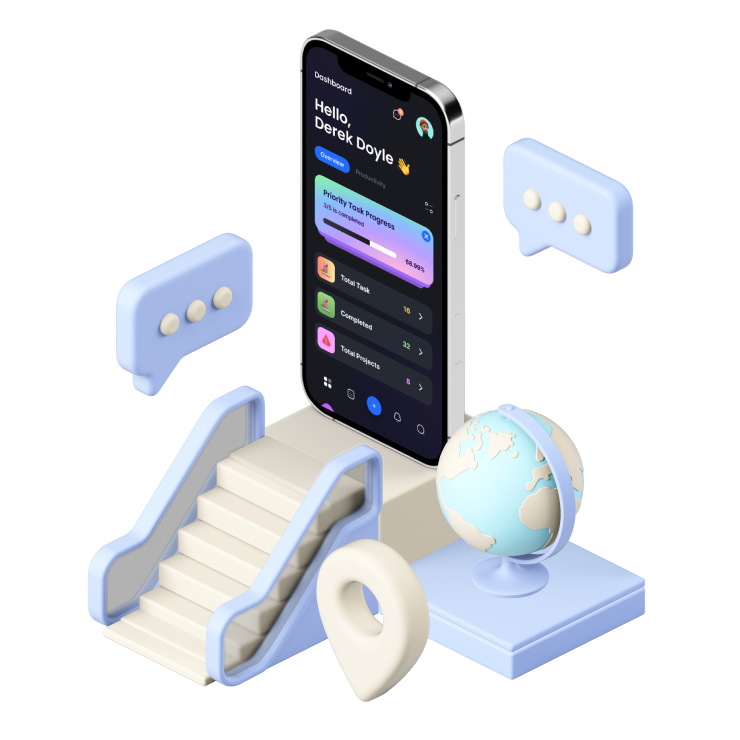 About Us
We have started to develop freelance projects with our core team in 2004 then we continued our adventure by establishing a start-up company in 2018. Regardless of the size of the work, we have implemented every single project we have worked on with the same seriousness and care. When we have developed projects based on customer satisfaction, we always been one step ahead in matters such as detailed project schedule, daily weekly feedback, timely delivery of work and post-delivery support. The transparent and trust-based communication we established with our customers and business partners enabled us to grow our company in a short time and to serve with corporate companies.
In order to serve in the software world, which is the fastest developing and renewing sector of today, and to compete in the market, we have seen the most important investment as "human". Developing ourselves without changing the core team and the development of our new teammates has always been our priority. With a team of experts in their fields and constantly improving themselves, we have implemented many projects, launched successful start-up projects and served corporate customers.
In order to increase our global customer portfolio and to gain new business opportunities in the globalizing world, we renewed our brand as "Flaft Software" (flaft.com) in 2021, which we entered as "Shark Yazilim" (sharkyazilim.com) in 2018. As "Flaft Software", we continue to serve our customers more professionally with the experience and knowledge we have gained as "Shark Yazilim" for many years.
Our Values
You Determine the Needs, We Realize them
It will be sufficient for us to produce projects in response to the needs of the institutions, if they convey to us the needs that are appropriate to the scope of their business lines. Since 2018, we have successfully implemented and continue to implement many software projects with a strong staff. Although we already have our domestic customer portfolio and references, we continue to provide software services to many companies abroad. We are a big and strong family and we continue to grow together.

M. Murat ARSLANER
Co-Founder


Muazzez Aysan
Project Manager

Belgin Yetiş
Business Analyst

Musa Aydın
Business Analyst


Mehmet Gündüz
Front End Developer

Berk Kayatepe
Back End Developer

Ahmet S. Balık
Back End Developer

Orhan Öksüz
Mobile Developer